NDIS PHYSIOTHERAPY SERVICES
We are the leading provider of NDIS services to the Sutherland Shire and St. George areas. We designed a beautiful, accessible clinic with open space and excellent equipment to enable our therapy team to provide the highest level of care for all our participants. If you are looking for a local provider please feel free to come and see our facilities anytime to help decide if we can help you achieve you NDIS plan goals. Call us to book in and start working with the team to achieve you goals.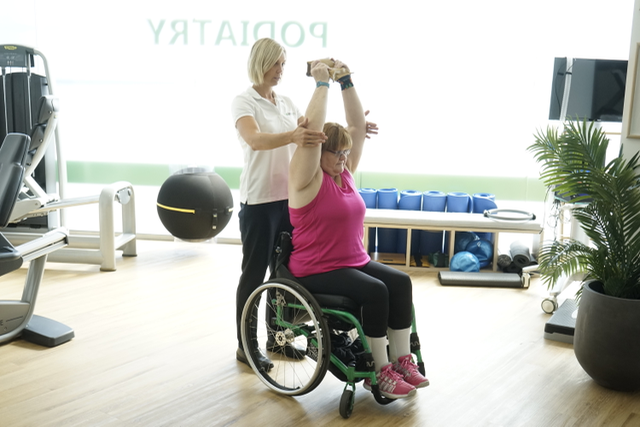 Physiotherapy

Exercise Physiology

Podiatry

Psychology

Speech Pathology

HYDROTHERAPY
ACCESSIBLE EQUIPMENT
We have designed the space to be beautiful and inviting and not only accessible throughout our facility generally, but also to encompass excellent accessible equipment to better provide for our patients and assist us to provide the best service and care we can. This sets us apart as we not only have an incredibly caring and experienced team but also the best equipment available to provide an exceptional service.
PROFESSIONAL STAFF
At Aevum we have you covered from head to toe with Physiotherapists, Exercise Physiologist, Podiatry, Psychology, Speech pathology and a Dietitian who are all exceptionally trained and registered NDIS service providers within the Sutherland Shire. The team work together in order provide the best service and also best outcomes for our participants through a multidisciplinary team approach.
CONVENIENT PARKING
We are located on the ground floor and have a huge car parking area including accessible parking directly at the main entrance to the rear of the building. The car park is accessed via Bath Road or directly off the Princes highway. We understand the importance of being able to access your services conveniently and have endeavoured to make this as easy as possible. Our parking is clearly marked and if easier we can even plan to meet you at the entrance if being dropped off.
FREE DISCOVERY SESSION
We can assist you to navigate your budget and we offer all NDIS participants a free Discovery Session. This session is aimed to allow you to come in and have a look around the facility and meet with one of our team to discuss options for us to help you achieve you goals prior to committing to a service provider, we are confident that when you see our facility and meet our team you will excited to partner with us.
Our services are generally covered under the Health & Well-being or Improved daily Living categories.
To book your free Discovery Session simply email or call us to book in anytime.
ANTI-GRAVITY TREADMILL
We endeavour to invest in the best available equipment and technologies to best provide for all our participants needs. We are fortunate to have an AlterG Anti-gravity treadmill that enables participants to walk or run while stabilized and supported by the treadmill. With this unique piece of equipment we are able to reduce your body weight to what ever we need to, in order to allow you to walk again, practicing correct gait patterns while strengthening your lower limbs.
Excellent for post stroke rehabilitation, Multiple sclerosis, Cerebral palsy, Spina bifida, Spinal chord injury, acquired brain injury and any number of other suitable conditions.